Quality and compliance
There is no such thing as a typical day – the main feature of my work is the variety – on any particular day, I could be almost anywhere in the world.
​So, what do you do?
I am responsible for providing Quality & Compliance support to the company's consumer businesses worldwide, and support to their pharmaceuticals and medical devices and diagnostics sectors in Europe, Middle East, Africa, Asia Pacific and Latin America.
How long have you been in your current role?
I joined the company I currently work for in 2000 and have been in this role, with increasing responsibilities, since then.
What does your typical day involve?
There is no such thing as a typical day – the main feature of my work is the variety – on any particular day, I could be almost anywhere in the world, at a manufacturing facility, meeting with regulators or industry associations, developing international standards or presenting at a conference.
How has your career developed since you entered the industry?
I started with responsibility for Europe, Middle East and Africa and have since taken on wider geographic responsibilities and taken on specific projects.
Why did you decide on a career in the pharmaceutical industry?
I wanted to continue being involved in activities with a technical focus but in a broader range – I had the opportunity to be involved with pharmaceuticals, medical devices, diagnostics and consumer products throughout their lifecycles.
What qualifications and experience did you have when you entered the industry?
I studied Pharmacy at the University of Bath and graduated with a Bachelor of Pharmacy degree in 1979. I completed my preregistration training in hospital pharmacy and registered as a member of the Pharmaceutical Society of Great Britain in 1980 (now the Royal Pharmaceutical Society).
I returned to the University of Bath to undertake research for a Ph.D. in pharmaceutical microbiology.
On graduating, I joined the Scientific and Technical Branch of the Department of Health, initially working on sterilization but having opportunities to be involved in GMP/Quality Management and a wide range of other areas. This went through several reorganisations and I had positions of increasing responsibility, ending up as the Head of the Device Technology and Safety unit. I became a Fellow of the Royal Pharmaceutical Society in 2004.
What are you most proud of in your career?
I would say a couple of things. I have been involved for many years in developing international standards for validation and routine control of sterilization – we have just completed a major revision of the standards for major sterilization processes and, for the first time, published a consistent and coherent (I think) set of standards.
Secondly, I was recently involved in co-leading a team looking at the relationships with external manufacturing partners, which included a review of the way that relationships were managed in countries all around the world. We have now rolled out a set of standards and processes that are being implemented at the moment.
What do you think are the most important skills for someone in your role to have?
Credibility and flexibility.
What is it like socially where you work?
As I travel a great deal, I have an office in the United States and an office in my home in the UK. Our virtual worldwide team meets up periodically and we always ensure that these are social as well as business meetings!
What one piece of advice would you give to someone seeking a career in the pharmaceutical industry?
There are a wide range of opportunities – don't let yourself get put into one pigeon hole.
Case study
Regulatory Affairs Consultant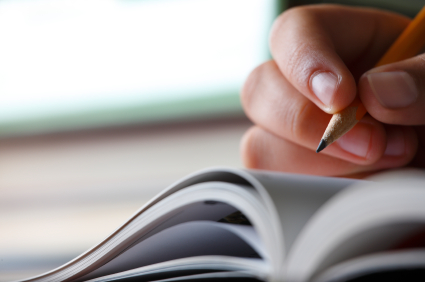 I had worked as a scientist (doing my PhD) and liked science, but preferred to wear a suit rather than a lab coat.