Patent Attorney
What is important in addition to academic qualifications is a good work ethic, enthusiasm, and confident communications skills.
​So, what do you do?
I am responsible for securing legal rights, i.e. patents, for ideas generated within the company.  My role also involves advising and educating colleagues on issues relating to intellectual property, such as trade marks.  Most of my work is with research and development (R&D) colleagues but I also work with the commercial, clinical and regulatory teams.
What does your typical day involve?
Most of my time is spent at my desk where I draft patent documents, respond to communications from patent offices and foreign patent agents, and draft opinions on Intellectual Property (IP) issues.  I also do plenty of communication with colleagues in other departments via telephone, e-mail and in meetings (face-to-face and over the telephone).
What qualifications and experience do you have?
I have a BSc in Biochemistry from NUI Galway, MMedSc from Queen's Belfast, and a PhD from University of Leeds.
Do you think that additional qualifications or experience would be an advantage for someone entering the industry?
I don't think any additional academic qualifications would be needed.  What is important in addition to academic qualifications is a good work ethic, enthusiasm, and confident communications skills.
Why did you decide on a career in the pharmaceutical industry?
My main scientific interest is human molecular and cell biology as I have always been fascinated in how the human body functions. The pharmaceutical industry provides a dynamic environment in which to progress in this field.
I decided to apply for jobs in the pharmaceutical industry as the next step after completing my PhD. It seemed like a natural progression with the possibility for lots of interesting opportunities.
How has your career developed since you entered the industry?
I began as an R&D scientist, then acted as a liason between the R&D department and the intellectual property (IP) department. Eventually I decided to remain within the IP department where I progressed to my current role.
What possibilities are there for your career in the future?
I am sitting exams to qualify as a patent attorney, which will allow me to continue in the role that I'm in but with more responsibility for my work. There are also many opportunities for patent attorneys in private practice and in other companies.
What do you think are the most important skills for someone in your role to have?
An ability to organise and prioritise workload, to assimilate lots of detailed information, to write in a clear and succinct style, to be able to work as part of a team and to communicate effectively in speech and writing. And lots of enthusiasm!
What one piece of advice would you give to someone seeking a career in the pharmaceutical industry?
Get a good understanding of what the career will involve. For example expertise required, work hours, location/travel, work:life balance and make sure it sounds like something you'd like to do.
Case study
Regulatory Associate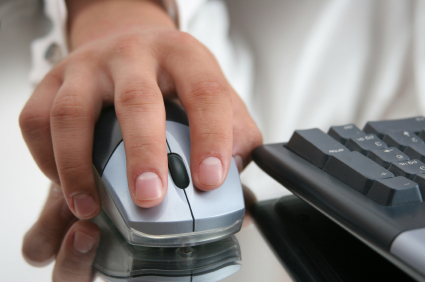 People are very friendly in all departments and because of the interaction with different departments you get to know lots of different people.