Chemical Biologist
I am surrounded by fantastic scientists - I feed off their enthusiasm
​So, what do you do?
I established, and currently lead, a chemical biology group that uses chemistry to understand the biological processes that cause disease. Our team is also using chemistry to improve biologicals (or 'chemologics' as we like to call them). I ensure that we have a portfolio of projects that deliver the most value to our drug discovery efforts and I ensure our work fits the overarching strategy of the chemistry discipline within the company.
I am also our chemistry representative for Imperial College. This role includes supporting undergraduate and postgraduate activities and scientific initiatives, including areas where I think there are opportunities for collaboration.
What does your typical day involve?
I'm on my feet practically all day. I'm not a big fan of e-mail, or the telephone for that matter, so I'll go and find out whoever it is I need to talk to. This could be a biologist, chemist (synthetic, medicinal, computational, analytical), biophysicist, patent attorney, drug metabolism expert, pharmaceutical scientist, chief scientific officer, head of research etc etc etc. I am surrounded by fantastic scientists – I spend most of my time learning from them and ensuring we're doing the right thing in our group. I feed off their enthusiasm.
I tend not to switch off from my work, so I'll be thinking about it all day. It's a job with significant responsibilities – it just doesn't feel right if I don't give it 100%. I suppose this is a reflection of how much I enjoy it and its importance means it plays a huge part in my life.
Do you work mostly on your own or as part of team?
I lead a team that has a range of chemistry skills and experience. Each project we work on also has an associated multidisciplinary team. There are also a number of specific network groups I'm involved with, some of which are global.
How long have you been in your current role?
I'm coming up to nine years in the pharmaceutical industry.
What qualifications and experience do you have?
I took 4 A-levels, (Chemistry, Physics, Maths, Biology) before my first degree in Chemistry at Bath University and my PhD at Nottingham University. I then did postdoctoral research at The Scripps Research Institute in California in the area of catalytic antibodies and biochemistry.
When and why did you decide on a career in the Pharmaceutical Industry?
This might sound a little unusual, but I think it all started when I was about 10 years old. My mother reminds me that I came to her one day to tell her that I wanted to help other people and that it was likely I would have to leave my home town to do it. It was about this time a family member became very ill and the experience made a huge impression on me. As time went on I found a natural fit was chemistry, and later, synthetic organic chemistry, which aligned with my primary aim (drug discovery). My industrial training year during my first degree was spent at a pharmaceutical company in Basel, Switzerland, developing novel immunosuppressants for organ transplantation, and I absolutely loved it.
How has your career developed since you left university?
I started out using the synthetic chemistry expertise I had developed during my studies to make an impact on projects. From day one I supervised a talented synthetic chemist and as a team we worked well. As time went on I developed my skills as a medicinal chemist and supervisor and took on more senior positions within the company. I now have a significant degree of autonomy in deciding what our group works on.
Do you think additional qualifications or experience would be an advantage for someone entering the industry now?
I'm probably biased, but in my opinion, synthetic organic chemistry underpins successful medicinal chemistry design and the chemical biology discipline. It is tempting to incorporate interdisciplinary qualifications early on, but sometimes this is done a little too early by some and they become a jack-of-all-trades, but a master of none. Specialising in synthetic organic chemistry for example for your PhD and then moving on to chemical biology for a post doctorate is the path I took, and glad I did.
What are you most proud of in your career?
Most recently, establishing a new group that challenges the way we think about how chemistry can add value to our drug discovery efforts. I've worked on a number of projects that led to clinical candidates and fingers crossed, one of them might make it – at the end of the day, that's what we all want.
It has also been a pleasure to work with a number of talented individuals and help develop their skills as effective scientists that are real assets to the company.
What one piece of advice would you give to someone seeking a career in the pharmaceutical industry?
It has to be something you really want to do – don't drift into it ('to thine ownself be true' as Shakespeare said).
Case study
Epidemiologist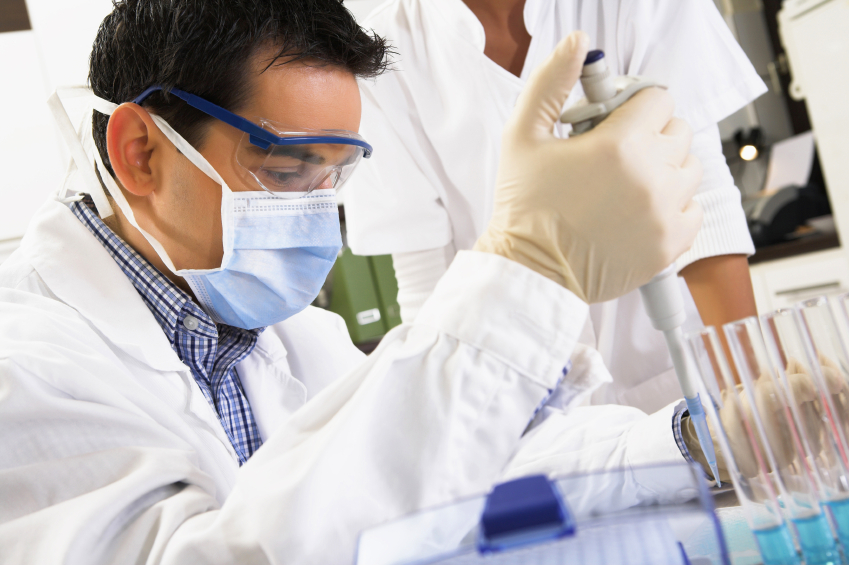 I look at disease trends, identifying individuals who are at risk and analyse the impact of interventions such as drug and vaccination programmes.