Manufacturing Production Manager / Director
I have never looked at another industry since joining and have found each job role as fulfilling as the last.
​So, what do you do?
I am responsible for a production of several products, from obtaining the raw materials through to manufacture and packaging of the tablets and capsules. This involves managing a team of approximately 50 people, operators, first line managers, technical staff and planners. It's my job to ensure the continuous supply of products to tight deadlines.
What does your typical day involve?
Now that the company is working towards 'Lean Manufacturing' the day has a lot of structure to it. Specific meetings at defined times involving personnel in all departments help support the business process, product flow and product approval. Of course, even with this type of structure, every day is different with different issues to address and you have to fit other day to day activities around the meetings
Why did you decide on a career in the pharmaceutical industry?
I have always wanted to work in the healthcare industry, first in hospitals and now in a pharmaceutical company making medicines.
When did you make this decision?
I had recently qualified as a Biomedical Scientist in Microbiology, (or MLSO as it was known then) at Great Ormond Street Hospital and a Microbiology Supervisor position came up in a pharmaceutical company very close to where I lived. I applied and this lead to where I am today.
Do you think additional qualifications or experience would be an advantage for someone entering the industry now?
Experience counts for a lot in the industry, a lot of people have worked their way up in the organisation by experience alone. Depending on your field of interest, and where you see yourself progressing, a degree obtained part time (which the industry often supports) or full time is always useful.
How has your career developed since you entered the industry?
After a few years as supervisor of a microbiology laboratory, I progressed to Pharmaceutical Laboratories Supervisor incorporating, Microbiology, Analytical Chemistry and raw material sampling and inspection. Whilst doing this job I obtained Qualified Person status.
I then worked for three different companies in a variety of roles, taking on more responsibility each time, before I joined the company I currently work for.
I have worked for my current company for eight years. Initially as Quality Systems Manager, but after 18 months I was promoted to Quality Assurance. I was then seconded to our Italian facility for 10 months. When I came back to the UK it was as Quality Control Manager managing a team of 65 staff, and after two years became Director of our European Stability Unit.
I was not in this role very long before the opportunity come up to move into Production, something I had been thinking about for some time.
Some people might say that I have moved around a lot. My view is that I wanted to gain as much experience of pharmaceutical manufacturing and packaging in a variety of different dosage forms. Companies do this in different ways whilst still maintaining compliance and the experience I have gained in both small and large companies has been invaluable.
What are you most proud of in your career?
I enjoy new challenges and each position I have had has had many of them. Their have been many successes and of course some things that could have gone better. It is learning from the latter that is important.
What possibilities are there for your career in the future?
The company I work for is a very large and diverse company with sites all over the world and there are often very appealing opportunities arising. These opportunities could even be totally unrelated to experience and current role.
What do you think are the most important skills for someone in your role to have?
Good understanding of Quality and Regulatory requirements, with good interpersonal skills: Strength of character, ability to communicate at all levels within the organisation, good problem solving skills, capable of working under pressure, good negotiation skills and probably above all good leadership skills.
What one piece of advice would you give to someone seeking a career in the pharmaceutical industry?
The industry is very rewarding and challenging with a wide range of opportunities. I have never looked at another industry since joining and have found each job role as fulfilling as the last. I have thoroughly enjoyed my career and would recommend it to anyone.
Case study
Toxicologist (Contract Research)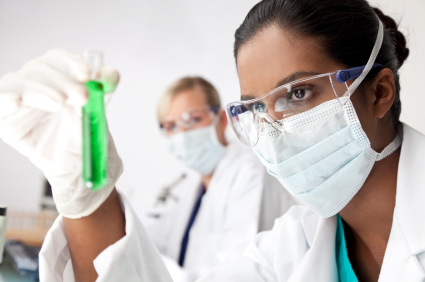 I have been very lucky to found an area of science that I enjoy, which I feel I'm making a difference for future generations.